Fotona's dental lasers provide Superior Clinical Results and Fast, Effective and Minimally Invasive Treatments
This technology permits precise and gentle hard-tissue ablation in enamel and dentin without heating the surrounding tooth structure.
Using a single high-performance instrument, with reduced need for anesthesia, makes hard-tissue procedures with LightWalker faster and easier to perform. And with no uncomfortable vibration or noise, both patients and practitioners experience maximum satisfaction and comfort.
Other applications are treatment for snoring and debonding of veneers or crowns.
Carious Dentine Removal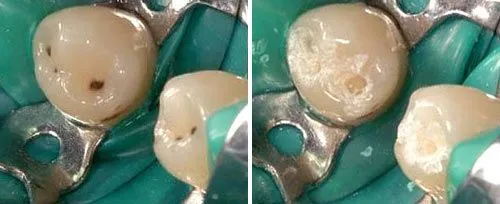 Cavity Preparation
Enamel Erosion Treatment
Snoring treatment