Posts for: February, 2019
By Chevy Chase Cosmetic & Implant Dentistry
February 19, 2019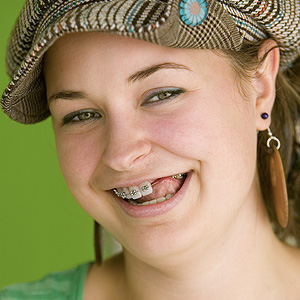 While tooth loss can occur at any age, replacing one in a younger patient requires a different approach than for someone older. It's actually better to hold off on a permanent restoration like a dental implant if the person is still in their teens.
This is because a teenager's jaws won't finish developing until after nineteen or in their early twenties. An implant set in the jawbone before then could end up out of alignment, making it appear out of place — and it also may not function properly. A temporary replacement improves form and function for now and leaves the door open for a permanent solution later.
The two most common choices for teens are a removable partial denture (RPD) or a bonded fixed bridge. RPDs consist of a plastic gum-colored base with an attached prosthetic (false) tooth matching the missing tooth's type, shape and jaw position. Most dentists recommend an acrylic base for teens for its durability (although they should still be careful biting into something hard).
The fixed bridge option is not similar to one used commonly with adult teeth, as the adult version requires permanent alteration of the teeth on either side of the missing tooth to support the bridge. The version for teens, known as a "bonded" or "Maryland bridge," uses tiny tabs of dental material bonded to the back of the false tooth with the extended portion then bonded to the back of the adjacent supporting teeth.
While bonded bridges don't permanently alter healthy teeth, they also can't withstand the same level of biting forces as a traditional bridge used for adults. The big drawback is if the bonding breaks free a new bonded bridge will likely be necessary with additional cost for the replacement.
The bridge option generally costs more than an RPD, but buys the most time and is most comfortable before installing a permanent restoration. Depending on your teen's age and your financial ability, you may find it the most ideal — though not every teen is a good candidate. That will depend on how their bite, teeth-grinding habits or the health of surrounding gums might impact the bridge's stability and durability.
A complete dental exam, then, is the first step toward determining which options are feasible. From there we can discuss the best choice that matches your teen's long-term health, as well as your finances.
If you would like more information on tooth replacement solutions for younger patients, please contact us or schedule an appointment for a consultation.
By Chevy Chase Cosmetic & Implant Dentistry
February 09, 2019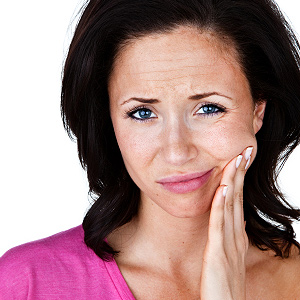 Although naturally resilient, your teeth still face some significant dangers. Tooth decay and gum disease, "enemies" within the mouth, can severely damage your teeth and eventually lead to their loss.
But there are also external dangers just as devastating — traumatic injuries that can happen in the blink of an eye. Fortunately, we can treat even the most serious of these injuries and increase the chances of an injured tooth's survival.
Here are some of those common dental injuries:
Chipped or Fractured Teeth. This is a case where a part of the tooth has been broken but it's still firmly rooted in the mouth. If small portions of the enamel or dentin (the next underlying layer of the tooth) have been chipped, we may be able to reattach them or fill the affected tooth area with a natural-colored filling (larger broken portions may require a complete crown). If the damage has injured or exposed the inner pulp, a root canal treatment might be in order to prevent infection and reduce pain.
Dislocated (Luxated) Teeth. A dislocation occurs when the impact moves the tooth in an abnormal way in the socket. We must first reposition the tooth and, if need be, stabilize it by splinting it to neighboring teeth. This type of injury may also require a root canal treatment.
Knocked out (Avulsed) Teeth. It's quite possible to replant a knocked out tooth — if you act quickly. Without touching the root, the tooth should be rinsed with cold, clean water and then placed into the empty socket within five minutes of the injury. If placement isn't possible, the tooth should be placed in a container with milk or with some of the injured person's collected saliva (to keep the root from drying out), and sent with the injured person to treatment. We need to see the injured person as soon as possible to make sure the tooth is repositioned properly and take other measures to protect it. We'll also need to monitor it for proper healing for awhile.
Although some injuries may be too severe to save a traumatized tooth, seeking immediate treatment certainly increases the chances for survival. If you or a family member experiences such an injury, keep calm and contact us immediately.
If you would like more information on treating dental injuries, please contact us or schedule an appointment for a consultation. You can also learn more about this topic by reading the Dear Doctor magazine article "Trauma & Nerve Damage to Teeth."