Posts for: October, 2017
By Chevy Chase Cosmetic & Implant Dentistry
October 16, 2017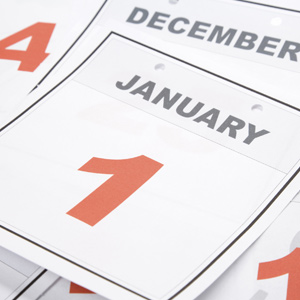 In the winter months, when the daylight hours grow few, we celebrate the season with holiday lights and good cheer. This season of hope and renewal also gives us a chance to think about the future — to take stock of where we've been, and even plan for some changes in the new year.
Deciding to improve your overall health is one great way to start off the year. Of course, we know many resolutions that begin with crash diets and extreme fitness programs won't be kept up for very long. But if there were one permanent change you could make, which would both enhance your appearance and improve your health… would you do it? If you are missing teeth — or if you're wearing dentures that aren't working the way you'd like — then perhaps we can offer a suggestion: Consider dental implants.
Besides being an obvious blemish on your appearance, missing teeth also create problems you can't see. For one, it's harder to eat a proper, balanced diet if you have trouble chewing certain foods, potentially leading to serious nutritional problems. For another, when teeth are lost, the bone in your jaw that used to surround them begins to deteriorate. This can cause you to have a prematurely aged look, and make you appear unhappy even when you're not.
Unfortunately, dentures don't solve these problems — in fact, they tend to compound them. Many denture wearers report they have problems eating; some even say they eat better without dentures. And dentures don't stop bone loss; in many cases, especially when they don't fit correctly, they actually accelerate it.
But there's really no reason you have to get by with missing teeth. Since they were introduced some three decades ago, dental implants have offered people a better way to replace lost teeth. With implants, you can eat your favorite foods again, smile with complete assurance, and stop worrying about dentures that may fit poorly or slip out at the wrong times.
Fixed solidly in your jaw in a minor surgical procedure, dental implants function just like your natural teeth. Their natural look and "feel" makes it easy to forget they aren't the teeth you were born with. Best of all, they can last the rest of your life… unlike bridges or dentures. Because they offer a permanent solution, implants can be quite cost-effective in the long run. But the way they can restore your confidence and make you feel good about yourself isn't something you can put a price on.
So if you have ever thought about making a New Year's resolution that will really improve your health and well-being — consider dental implants. Just call our office to schedule a consultation. You can learn more in Dear Doctor magazine's in-depth guide, "Dental Implants."
By Chevy Chase Cosmetic & Implant Dentistry
October 08, 2017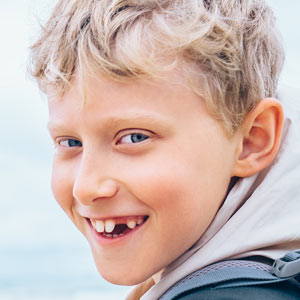 There's a lot to like about replacing a missing tooth with a dental implant. This state-of-the-art restoration is by far the most durable and life-like option available. And unlike other replacement options implants stimulate bone growth, a major concern after tooth loss.
For that reason we encourage getting an implant as soon as possible — for adults, that is. We don't recommend implants for younger patients because even a teenager's jaws haven't yet reached full maturity. Because it attaches to the jaw differently, an implant can't move with the growing jaw as real teeth do. It would eventually look as if it were sinking into the jaw below the gum line or being left behind as the rest of the jaw grows.
It's best, then, to postpone placing an implant until the jaw fully matures, usually in a patient's early twenties. In the meantime, there are some things we can do to prepare for a future implant while also restoring the tooth with a temporary replacement.
As previously mentioned, our biggest concern is bone health. Like other living tissue, bone has a growth cycle of older cells dissolving and newer ones forming in their place. The teeth transmit the pressure produced when we chew to the bone to stimulate this growth. With the absence of a tooth, the adjacent bone no longer receives this stimulation — the growth cycle slows and may eventually lead to bone loss.
We can help this situation by placing a bone graft in the missing tooth socket at the time of extraction. The graft serves as a scaffold that's eventually taken over and replaced by new bone growth. We can also try to control how fast the graft is replaced by using grafting material that's slowly removed and lasts longer — often a preferable situation if an implant is years away.
As for appearance, we can create a custom partial denture or even a type of bridge that bonds a prosthetic tooth to neighboring teeth without significantly altering them. If the patient undergoes orthodontic treatment it's also possible to add prosthetic teeth to an orthodontic appliance.
Eventually, we'll be able to provide the permanent solution of a dental implant. With careful planning and measures to preserve bone health, there's a good chance the outcome will be worth the wait.
If you would like more information on treatments for lost teeth in children and teenagers, please contact us or schedule an appointment for a consultation. You can also learn more about this topic by reading the Dear Doctor magazine article "Dental Implants for Teenagers."